Weekend Life
How a weekend these days usually pans out ... in pictures.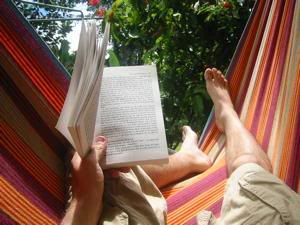 Starts off with a bit of swing in the hammock, complete with book in hand.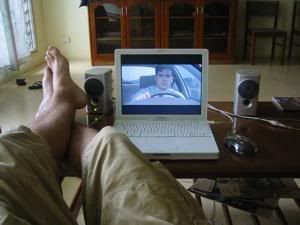 Movie on the laptop will come on later once I get sick of the book or the heat becomes too unbearable, whichever comes first.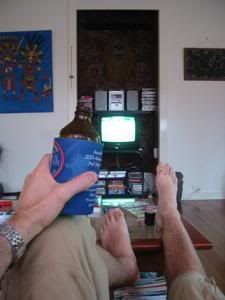 And lately it has been going into town on Sundays and watching the cricket at Alex's, before going down to the Yacht club later for a bit of pool, food (burger), more cricket and of course more SP lager.
There you have a volunteers weekend life ... not that exciting really. Unfortunately I don't have any trips away with work planned. Of course there is always talk. So far I have been told I need to go to Madang at some point soon. Hopefully soon.
Oh ... let me know if you like the new title bar up top, complete with cool face-painted eyes.