Hamamas
Very
hamamas
(happy) today. Just received the following package all the way from old Blighty.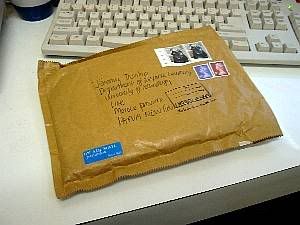 It contains the DVD of Wendy's film - All and Nothing. Can't wait to go home tonight and watch the final product, after
seeing and helping create it
.
As we missed out on getting into Tropfest, I am going to enter it into the
Amazon short film competition
. Just need to encode using some wizzbang encoder and then upload it - could be quite tricky, come to think of it, with the telecommunications infrastructure here.